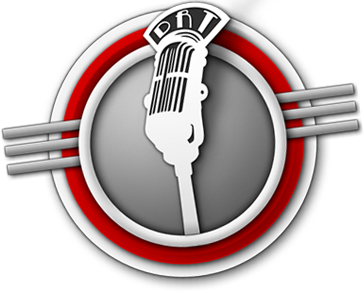 What's new on Decoder Rng Theatre wiki
11 October, 2013 - Red Panda Adventures

Yes, folks, I'm delighted to announce that the debut story arc of Red Panda comics, which debuted digitally to great acclaim from Monkeybrain Comics, is getting a print edition from IDW Publishing! I understand that the release date for comics shops is Feb 15th, and the solicitations aren't out for that month quite yet, so your local comics shop may not yet know what you're talking about... (by all means, do pester them into carrying it, just not quite yet)
HOWEVER, it seems to be turning up all over the place for pre-order through "regular" bookstores, and there are some awesome pre-order deals that I thought I would pass along.
Read the details at the DecoderRingTheatre.com News Page
6 October, 2013 - Decoder Ring Theatre

Wayne Hall, of Wayne's Comics, recently interviewed Gregg Taylor about Mask of the Red Panda. They discuss "how the character and his supporting cast came to be as well as his successfully completed Kickstarter project taking the Red Panda to an full-cast audio comic venue." Check it out at majorspoilers.com, or through your preferred podcatcher.
17 July, 2013 - Red Panda Adventures

Red Panda: The Full-Cast Video Comic was fully funded with nearly triple the support needed. Not only does this guarantee the production of the Video Comic and some "home video" of the recording process, it also met the "stretch goal" for more issues of the comic! We look forward to more news as it becomes available.
Status:
Professor Friedrich von Schlitz first ran into The Red Panda when a visitor from another world warned him about a weapon built by Professor von Slick. Since then, von Schlitz rose in the ranks of the Nazi Party, becoming their cheif scientific officer, and nursing a grudge against Toronto's Titanic Two-some. Professor von Schlitz is a major villian in season five.
Voice Actor: M. John Kennedy is Professor Friedrich von Schlitz.
Read the full article here
Info and Support
You can find Decoder Ring Theatre's shows through their website, www.DecoderRingTheatre.com. Don't forget to leave a donation or pledge three, five, or ten dollars a month, so Decoder Ring Theatre stays on the air!
Newest Episode
Red Panda Adventures (101) - The Chimera Protocol

Professor Zombie's all-out war on the city continues to rage, and if Toronto's masked protectors are to have a chance of defeating her, they must begin to understand what has brought about the change in one of their oldest foes. But when the veil is lifted on some of the darkest secrets of the Allied war effort, will even the Red Panda be able to solve... The Chimera Protocol?
Spread The Word
Radio Days - PRX, the Public Radio Exchange
Yes, gang, we've enjoyed the radio play on CIUT so much, we're hungry for more! The Red Panda Adventures and Black Jack Justice are now available for broadcast license through PRX, the Public Radio Exchange, and they're free as a bird for any station that wants to play 'em!
What we're hoping each and every one of you will do is email the links to the series pages to the program director or general manager of your local public radio station, campus or community station, what have you, with a quick note about why you love the shows and want to hear them over the air!
Help the DRT army grow! Email these links today!
http://www.prx.org/series/31690-black-jack-justice
http://www.prx.org/series/31691-the-red-panda-adventures
Poll
Helping out
To write a new article, just enter the article title in the box below.
<createbox> width=24 break=no buttonlabel=Create new article </createbox>
Not sure where to start?
Adding content
Talk and more...
Check out the community portal to see what the community is working on, to give feedback or just to say hi.
Or head on over to the forums and coordinate with the community on editing, projects, and more.